History of Chacewater Carnon Vale Choir

Buy choir music CD`s &tapes

A background of Chacewater

New members welcome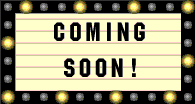 The History Cornwall's tradition for Male Voice Choirs is typified by this fine choir. Their present repertoire includes modern arrangements deftly interpreted by Musical Director Paul Triggs, and they also retain the true Male Voice depth of sound in some of the traditional Male Choir pieces. The history of Male Voice Choirs is fascinating in that, before the advent of modern entertainment technology, villages and male intensive industrial workforces found their own pleasure in singing together in the comradeship and loyalty of their natural social groups. With the change in the pattern of the work force and the changing status of village communities the natural social background changed. This caused a decline in membership and many fine choirs disbanded through lack of new membership support. In fact this choir is a result of combining two Truro satellite village choirs. In 1991 two choirs local to Truro with almost 100 years of tradition and success behind them were combined to form the present choir. The two choirs were Carnon Vale formed in 1940 and Chacewater whose roots go back to 1945. At least one choir member has been singing in the choir for 50 years, while some members have only known the present choir. The 60 strong choir is extremely fortunate to have the services of Paul Triggs whose connections with the Male Choir movement go back in an unbroken span to 1970. He has revitalized the enthusiasm of the members and is lifting performance levels to new heights, giving audiences real entertainment; spiriting them through moods of love, grandeur, sorrow, dignity, humour, excitement, anticipation etc... and that is just the first half of the concert programme! It may be that in those few lack-lustre years the new generation has missed the thrill and breathtaking spectacle of a good Male Voice Choir in full flow; but that perhaps modern technology, that so nearly saw the demise of so many of our traditional skills and pleasures, can now help to rekindle the appreciation of this wonderful and satisfying hobby.
Chacewater Is a village lying about 5 miles to the west of Truro and takes its name from the Cornish for hunting ground. The village was once prosperous lying on the old road between Truro and Redruth and was once an important area of tin production.
New Members The choir always welcomes prospective new members and you can get more information by email or just turning up to a practice session at 7.30pm every Thursday evening in Chacewater. As well as singers the choir also welcomes supporters and helpers (so even if you don't want to sing there are many useful and rewarding things you can do within the organisation.)
Charities & Fund Raising The choir is always looking for new charitable outlets and venues so if you are looking for a spectacle to entertain and to produce a substantial sum of money for your charity, why not contact Chacewater Carnon Vale Male Choir. You should normally plan your concert at least 12 months ahead.
Music Cd`s and tapes are available to buy: Cd`s price = £10 & tapes at £6 + 50p post&packing (p&p price UK only) for more information email the choir.